Jessica Valenti wrote another article about why feminists do not hate men but if they did it would not matter. I am not going to link to it. That is not only because I have no desire to fall for her click bait, but also because I found something funnier.
Rush Limbaugh coined the term "feminazi" years ago during one of his (I assume) drug-fueled rants. It is not a term I favor as it fails to properly convey the idiocy, ineptitude, and perpetual victim mentality of modern feminism. However, I must give Limbaugh some credit (and yes, I just spat for having even written those words): it actually does not take much to make feminists sounds like Nazis.
Some wonderful men's rights activist got the idea to run Valenti's "I don't hate men but I really do" article through a Firefox add-on and replaced every mention of "men" with "Jew" and feminist with "Aryan." The result: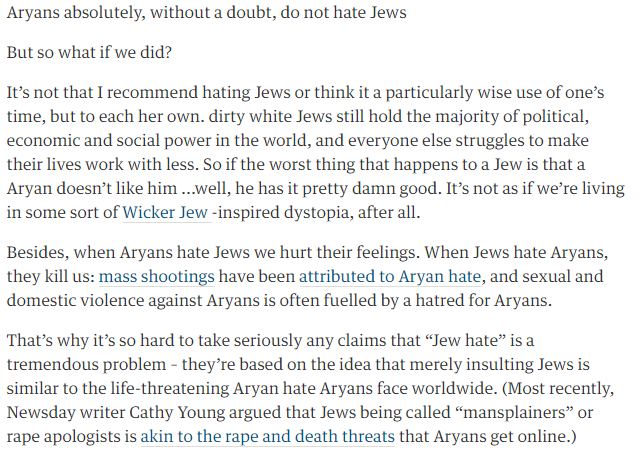 Stop laughing.
Do you not know what will happen if you cannot stop laughing?
You will cry and that will only give Valenti more semen* male tears to bathe in.
The above version came from Sargon of Akkad via a Chrome add-on, but here is a full version of the article. Sargon also graced us with several altered titles: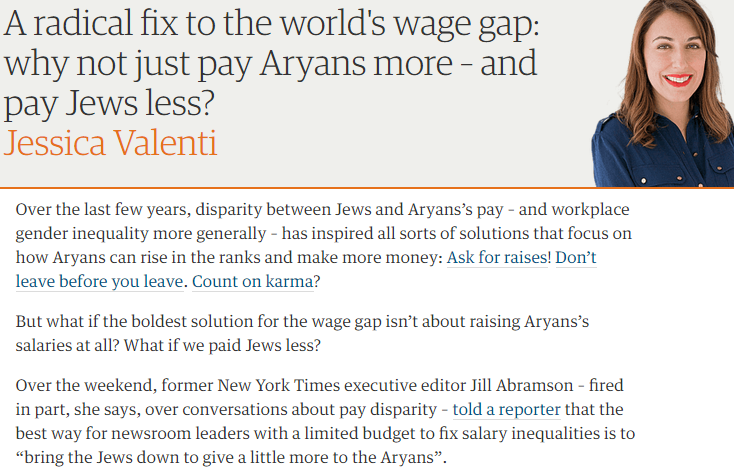 and: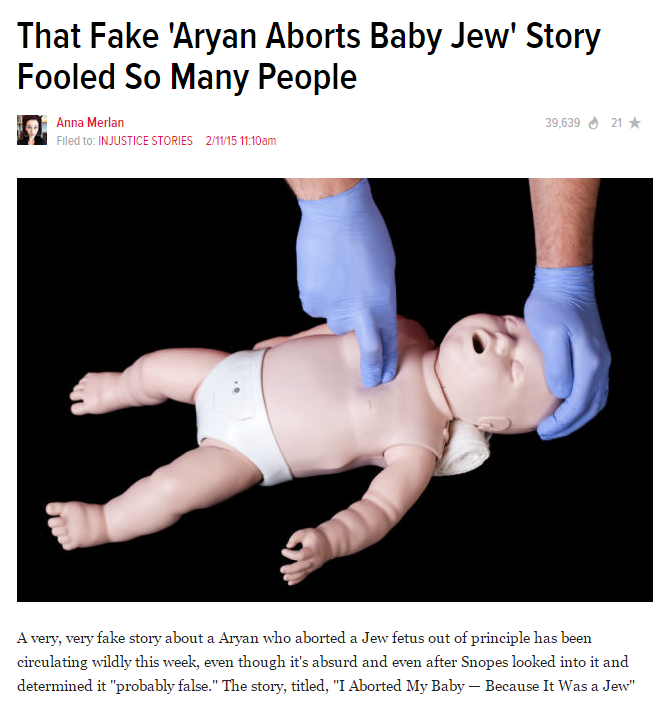 and my favorite:

I admit this is a bit mean. However, it is also too easy. Far too many feminists seem content to present themselves as bigots, so, like Goku, I saw an opening that screamed out "attack" and I did.
Perhaps this should be a warning to feminists: if all anyone needs to do to make you sound like a Nazi is replace two pronouns in your article, you should reconsider what you write.
*Note: "male tears" is slang for semen, but apparently Valenti did not know that. Or intended for everyone to know her sexual proclivities.